Two NEW ANSI-AARST Standards Published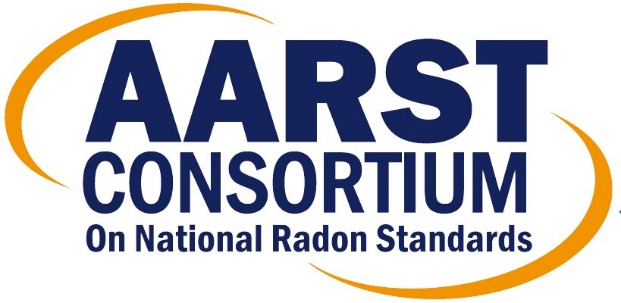 The AARST Standards Consortium has been hard at work and has two new publications ready to be released as final ANSI Accredited Standards.
The first is an update to the MAH Standard (single family home testing) which was last published in 2014. ANSI Accreditation requires updates to existing standards every five years.
MAH specifies procedures and minimum requirements for measuring radon concentrations in single-family residences for determining if radon mitigation is necessary to protect current and future occupants.
This protocol, for use by homeowners, occupants and radon measurement professionals, applies to testing structures whether conducted for real estate or non-real-estate purposes. In the opinion of the stakeholder committee, this is a much-improved version.
The second is the MS-QA Standard (Measurement QA/QC). While it took some time to complete, this new standard contains many method-specific clarifications that were unclear in the old EPA documents that often treated all technologies the same.
MS-QA specifies minimum requirements for quality systems designed to quantify the concentration of 222Rn gas in air by qualified professionals (QPs) and laboratories, whose data are intended to be used to determine the need for, or success of, mitigation.
This standard is applicable to the wide variety of radon measurement devices used for indoor measurements, primarily in residential environments or buildings not associated with the possession or handling of radioactive materials.
Thanks to members of both stakeholder committees for their hard work!