*For state certification or licensing, please contact your individual state health department for their requirements.
Initial Steps for Each Certification:
Click here to read through the NRPP Candidate Handbook before proceeding.
Take an NRPP-approved course. For a list of courses, click here.
Take and pass the NRPP exam. To register for an exam, click here. Exams are good for up to one year when applying for NRPP certification.
(To purchase exam study guides, please click here).
After you receive your exam results email (2-3 business days after passing the exam), fill out an NRPP certification application request form.
When applying for NRPP certification, you will need to submit a course completion certificate for an NRPP-approved course.**
If applying for Radon Measurement Professional Analytical Services, complete a device performance test and proof of calibration
If you need special accommodations, please click here.
**Initial Training Course must have been completed within the last two years.
Once your application request form has been processed:
You will receive an email with next steps including how to log in
Log into the online portal and upload the required documents
You will then receive notification of approval
Make your certification payment – PLEASE NOTE: In order for your application to be considered complete and certification to be active, payment must be made before midnight (12am EST) on the date that your application expires.
---
Request a NRPP Certification Application
*Please wait at least 3 business days after passing your exam before submitting the application request form. Your exam scores must be received by NRPP before your application can be processed.
NOTE: please consult your state's radon office to determine if your state has its own licensing program or other requirements before applying for NRPP certification.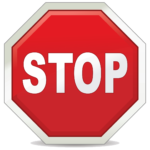 You must complete an NRPP-approved Initial Training Course prior to applying for NRPP Certification. NRPP-approved courses are valid for up to two years.

Click here to read through the NRPP Candidate Handbook before proceeding.
Once you have submitted your application request, please allow up to 24 hours for the NRPP staff to process it. You will then receive an email with instructions on how to log into the NRPP online certification portal and begin uploading your requirements needed to complete your certification.
NRPP Exam Information:
An exam fee is required for each time you take an exam.
If you need to reschedule, do so at least 24 hours in advance of your scheduled exam time. If you do not reschedule 24 hours in advance or do not show up for your exam, you will be required to pay an exam fee in order to reschedule.
Click here to register for an exam
Exam study guides are available for purchase here
IMPORTANT:
You will be required to complete the NRPP certification process before the following anniversary dates:
NRPP-approved Initial Training courses are valid for 2 years
NRPP certification exam scores are valid for 1 year
Compliance with the ANSI-AARST Standards
The NRPP requires all certified individuals to conduct business in accordance with the applicable ANSI-AARST Standard (unless superseded by state regulation) and the quality assurance and quality control guidelines prescribed by the NRPP Certification Council. View and purchase ANSI-AARST Standards
For questions or assistance regarding the initial certification process, please email certifications@nrpp.info.
If an applicant is denied certification and feels that he or she should be certified, they may appeal for reconsideration.
Any request for reconsideration must be sent to the Executive Director via email within 10 days of the receipt of the adverse eligibility decision. The Certification Management Committee will review the applicant's training and the individual's coursework deciding on equivalency and appropriateness. The reconsideration request will be reviewed within 10 days of receipt. If deemed equivalent and appropriate by the Certification Management Committee, the applicant will be certified if the examination has been taken and all other documentation for device usage has been approved. Written notice will be sent to the applicant within 10 days.